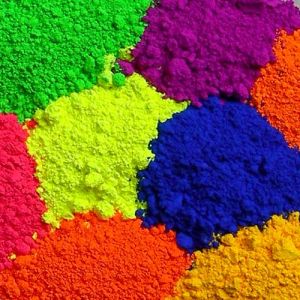 DESCRIPTION
Organic pigments are different from other pigments because of the combination of bright colours and low specific gravity.
The organic pigment chart ranges from lemon yellow to orange to burgundy, and there is a wide range of green and blue tones.
For many uses, the organic pigments are the only non-toxic alternative for the pigments based on cadmium, lead, molybdate, etc.
USE
Lime products like mineral paint, fresco, plaster, ornaments, etc.
Synthetics like plastic, bitumen, asphalt, rubber, resins, quartz flooring, etc.
Paint like oil and water colour, etc.
Fertilizers
Paper, cardboard, etc.